What do you think of Queen Elizabeth
Queen Elizabeth: Loving letter from her father after the wedding to Philip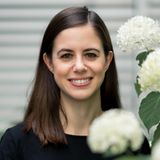 by Jennifer Renk
Queen Elizabeth and Prince Philip tied the knot on November 20, 1947. A bittersweet day for the bride's father, King George VI, as he revealed a little later.
It is said that Queen Elizabeth and her sister Princess Margaret grew up in a loving and sheltered home. It is true that Queen Mum was in charge of matters of upbringing. But King George is said to have made time for his daughters again and again, despite his extensive duties as head of state. "Lilibet is my pride, Margaret my joy," he once said affectionately.
In 1939 a new man entered Elizabeth's life: Philip Mountbatten. The couple married on November 20, 1947 at Westminster Abby in London. Exactly 68 years later to the day, Buckingham Palace published an emotional letter from the king on Twitter. He wrote it shortly after saying yes. The lines show how close father and daughter actually were.
Prince Philip + Queen Elizabeth 73 years side by side
39 images
Emotional lines from King George VI. to his daughter
I was so proud of you and excited to have you so close to me on your long walk to Westminster Abbey. But when I handed you over to the Archbishop, I felt that I had lost something very precious. You were very calm and controlled during the service and said your words with such conviction that I knew everything was right.
I'm so glad you wrote and told mom that you think the long wait for your engagement and the long time until the wedding was for the best. I was pretty scared that you would think I was being hardhearted on this matter. I was so anxious for you to come to South Africa [on the 1947 Royal Tour], as you know. Our family - the four of us, the royal family - must stay together. With additions, of course, at the right moments!
I have proudly seen you grow up under Mama's experienced direction over the years. You know that mom is the most wonderful person in the world in my eyes. I know that I can always count on you - and now Philip too - to help us with our work. Your leaving us has left a huge void in our lives. But remember that your old home is still yours and come back as much and as often as possible. I can see that you are happy with Philip, which is right, but don't forget us. This is the desire of your loving and devoted father.
On February 6, 1952, the ways of the king and his beloved Lilibet were to part forever: At the age of 56, George died of an arterial thrombosis after several health problems.
Source used: twitter.com/royalfamily
#Subjects