Are multinational corporations good for Kenya
Opportunities for German companies in Kenya
When investors talk about Kenya, they rarely mean Kenya alone. Because the country is considered by foreign companies as an entry point into the entire East African region. It is strategically located - goods are also shipped to Kenya's neighboring countries via the port of Mombasa. The country's well-run administration and developed infrastructure also attract international investors.
But companies from Germany have so far held back. The German Chamber of Commerce and Industry recently opened its own delegate office in Nairobi. Ingo Badoreck represents the interests of German companies there. "We are experiencing a great boom in Kenya that the German economy has not yet noticed," Badoreck said in an interview with DW. Large-scale projects in the infrastructure and health sector as well as in the field of renewable energies are of particular interest to medium-sized companies from Germany.
The Chinese are faster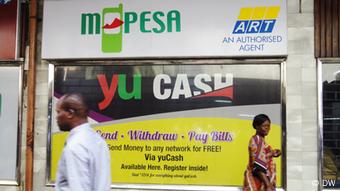 Kenya is a pioneer in mobile financial services like M-Pesa
With an average of five percent growth, the country is an important economic engine in East Africa. The country's technology sector in particular is booming, with ever new developments for cell phones and smartphones. An example: the mobile money transfer service M-Pesa.
Some large companies have been active in Kenya for many years, such as the chemical company BASF, for which agriculture and the construction sector are the most important sales markets in Kenya. Agricultural crop protection products and chemical building materials are sold. The cosmetics company Beiersdorf even produces directly in Kenya for the regional market. This is also made possible by a large number of well-trained Kenyan specialists.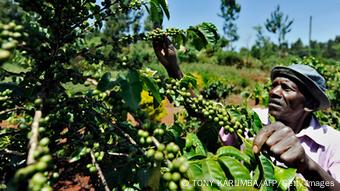 Market for German companies: agriculture
Drago Buzuk represents 30 German medium-sized companies through the "German Technology Solution" consortium. They all have the hope that the East Africa region will develop in a similar way to China in the last 20 years because of its natural resources. But that's where the competition comes from, says Buzuk. The Chinese would act faster when it comes to money and investments. "The problem is that the German economy has completely neglected the region here and there are few German companies that can go hand in hand and form a spearhead," said Buzuk.
Business representative Ingo Badoreck confidently confronts the competition from Asia. His keyword is "knowledge transfer", because this is where German companies differ from their partners in Asia. "We not only sell our products and goods here, but also try to generate capacities and knowledge at the local level," says Badoreck.
Bad image in the media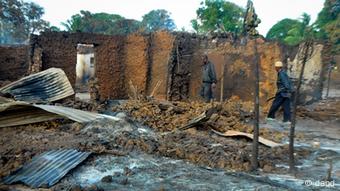 The media in Kenya prefer to report violence rather than economic development
So why is it that so far only a few German companies are active in Kenya? Asmau Nitardy from the German Africa Association is certain: It is because of the negative image of Africa that the media convey. Your association does lobbying work for Africa's economy in Germany - financed by donations from the German economy. "If something bad has happened in Africa, you can see it immediately on television. But that which has to do with the economy is hardly discussed in Germany." The middle class in Kenya would grow very strongly right now. Kenyans set up businesses themselves, and many trained people go back to their country to build something, explains Nitardy.
The negative headlines also include reports of more than 1,000 deaths in the unrest after the Kenyan elections in 2008. The Africa lobbyists therefore hope that history will not repeat itself in the next elections in spring 2013 and that Kenya will prove to be comparatively political stable land - proven in the region.