How can you see ABC Family online
Watch ABC / ABC Family in Germany

The American Broadcasting Company, abbreviated to ABC, is a television network that is part of the Walt Disney corporate chain. In addition to the main channel, there is also the smaller subsidiary ABC Family. While ABC focuses on family programs and reality shows, ABC Family shows series and films. Both channels have a live stream for ABC as well as one for ABC Family, which may also be of interest to German viewers, but are usually only made available to users from the USA.
To the topic overview of the stations:
ABC shows almost exclusively series and reality shows, whereas ABC Family shows not only various series but also various films. The "Grey's Anatomy" series is one of ABC's draft horses, in which a team of doctors not only has to survive the ups and downs of everyday life in the hospital, but is also repeatedly confronted with private problems that have to be mastered.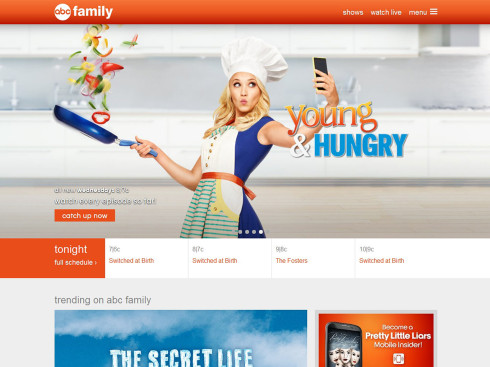 ABC's second audience magnet, on the other hand, is the series "Castle", in which the curious and often childish crime writer Richard Castle accompanies the New York police officer Kate Beckett in her investigations and the two of them solve tricky criminal cases as a team.
But also series such as the fairy tale mystery series "Once Upon a Time" or the comic hero series "Marvel's Agents of S.H.I.E.L.D." are part of the station's program. On the other hand, ABC Family runs series such as "Pretty Little Liars", in which four young women are blackmailed by a supposed ghost from the past, or the comedy series "Melissa & Joey" with Melissa Joan Heart (formerly known as the teenage witch Sabrina) in the main role.
Normal route to the series:
At ABC and ABC Family, both the live stream and the media library are actually open. This means that you do not need a special account as a user, but simply click directly on the "Watch Live" button if you want to follow the program directly, or select a series from the range and then individually the episodes and videos that have already been activated can look at. However, users who are interested can create a free profile and then chat with the ABC or ABC Family community and, for example, comment on videos they have viewed. However, all of these features are only available to viewers from the United States.
Unlock ABC and ABC Family:
ABC and ABC Family also protect their media using the geo-blocking process, in which the IP address is read out and all addresses outside the USA are blocked. If you don't want to be put off by the error message that you get when you click on an ABC video from Germany without tools, you can use a virtual IP address to gain access to the programs. You get the virtual programs automatically if you use a VPN tunnel or a Smart DNS and have your PC converted accordingly for access to American media.
The best VPN providers to use ABC and ABC Family in Germany:
Our tip: If you want to use the channel for less than 30 days, you can simply cancel the VPN after using the 30-day money back guarantee and get your money back in full!

VPN provider: IPvanish
VPN Server: 500+ in over 60 countries, over 40,000+ IP addresses, fast network, no log files - but based in the USA, 7 days money back guarantee More about IPvanish
view all offers

VPN provider: NordVPN
VPN Server: 650 in over 50 countries, 2,000+ IP addresses, Mac, Windows, Linux, iOS, Android; Accepts bitcoin. Absolutely no log files anymore via NordVPN
view all offers
If you then go to the ABC or ABC Family website, the geo-blocking function is outwitted by the artificial IP and all videos are unlocked and available. If necessary, you can even get an ABC profile with the artificial IP, but then you should not use an email address from a German provider to activate the profile, as such addresses are either not recognized at all or are blocked directly.
However, if you get a new spam address from an international e-mail service, you can easily circumvent this problem and not only watch your favorite series before the German release, but also become part of the ABC or ABC family community become.
The best SmartDNS providers to watch ABC / ABC Family on SmartTV:

Smart DNS provider: Overplay
IP addresses from 47 countries, works on many SmartTVs and consoles, 30 days money back guarantee! For SmartTVs from Sony, LG, Samsung, Philips and many more.
view all offers

Smart DNS provider: SmartDNS Proxy
Free 14 day trial version! Unlock IP addresses from countless countries, Netflix, Sky Go, ORF and hundreds of other streams and portals on PS3 / PS4, Xbox and Smart TVs
view all offers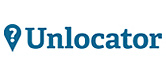 Smart DNS provider: Unlocator
Free 7 day trial version! IP addresses from 22 countries, no software required, easy configuration. For consoles, Roku, Google Chromecast etc.
view all offers