What does a healthy community mean
Community: The healing power of we
Those who are in the noisy streets of Nanchang hardly have any intention of doing something good for their health. In the midst of traffic jams, hectic rush and smog, in the morning and evening hours in the Chinese metropolis, one meets again and again with groups of women of all ages dancing together: in parking lots, on the side of the road or in public spaces. There are countless such dance groups in the city, but the women always dance in the same one, which creates a strong sense of community. "These are my sisters, my family," explains one of them. Research now confirms what women obviously always knew: Joint activities such as dancing are good for your health - no matter where you do it! For example, women who danced in public places for three months under the guidance of a trainer at least five days a week in the evening had a significantly lower risk of developing depression than those in a control group. And this difference was not due to age, financial situation, level of education, relationship status or possible unemployment.
Scientists also found similar positive effects at mass events that would not be classified as beneficial to health at all. The »Magh Mela«, for example, is a Hindu pilgrimage meeting in northern India ...
People clearly underestimate the importance of social factors for health. Good relationships are crucial for a long and happy life. They are at least as important as not smoking and more important than exercising.

How someone sees themselves and how they think, feel and act depends heavily on which groups they feel they belong to, be it a circle of friends or a certain football club.

When people lose important groups, there are health risks. Various programs can help you join new communities. This can reduce loneliness and promote wellbeing.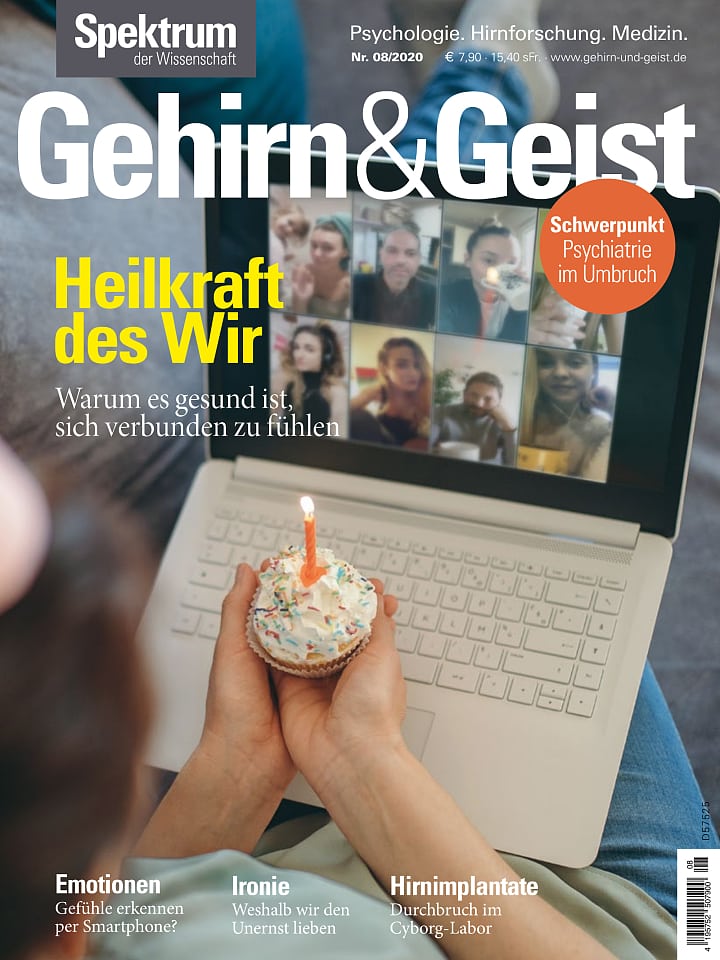 This article is included in Brain & Mind 8/2020