Augmented Reality / Mixed Reality in the Financial Sector - More Than Just Hype?
Complete your private retirement provision with the virtual advisor at your kitchen table or set up your new potential apartment as you like in seconds while viewing and conclude the loan agreement at the same time? This is what the future of augmented reality banking could look like. These are just two examples of the fields of application of augmented and mixed reality - forms of 'augmented reality'. Where does the potential of this new technology really lie and can I already use it today to meet increasing customer requirements and create a customer experience that sets it apart from the competition?
by Wolfgang Becher, Daniel Weißer, Tim-Patrick Dorsch, zeb
Augmented Reality (AR) is a computer-aided representation that expands the real world with virtual aspects. The most common is the use of mobile devices that display additional information, objects, videos or graphics in the real world. An environment, location or object detection can be carried out and location and object-related information can be displayed accordingly. The interaction and control takes place by means of mobile devices, gestures, facial expressions and movement. In general, one can differentiate between AR and Mixed Reality (MR), both are a form of Augmented Reality, whereby MR integrates more aspects of Virtual Reality (VR).
Areas of application from Starbucks, IKEA to Deutsche Bahn
In which areas and for which applications can AR and MR already be used today? Even if the current market for AR and MR is still comparatively small with a few billion euros worldwide, there are some innovative companies that are already successfully using AR / MR.
A good example of this is the world's largest Starbucks Shanghai office where the café collaborates with internet giant Alibaba to develop a digital café. Customers can point their smartphones at the facility (roasting barrels, coffee machines, etc.) and display additional information. The L'Oreal company offers the "Style my hair" app, which users can use to make a virtual makeover and thus "try out" the L'Oreal products. Furniture giant IKEA offers a similar smartphone app. Here the user can scan a room with the smartphone and set it up virtually. The app recognizes where the furniture has been placed in the room so that it can be fixed spatially, even if the user moves through the room with the smartphone.
But the technology is not only used in retail and gastronomy, there are also numerous pilot projects in industry. At Deutsche Bahn, service technicians can have the manuals and maintenance information displayed directly on the maintenance object using MR. The DB pursues the purpose of increasing efficiency and at the same time reducing the error rate. BMW also uses this technology for maintenance tasks, whereby human experts can be connected live and can thus provide direct support with maintenance tasks remotely. DHL uses AR in the area of ​​goods distribution and has thus also been able to improve efficiency.
Augmented and Mixed Reality in the financial sector
AR / MR opens up value-adding opportunities in the financial sector, which have a positive effect on the image, customer satisfaction, processes, services and thus on costs and sales.
So far, financial service providers have taken the first small steps in implementing AR solutions. The focus is often on applications for smartphones and tablets. "
This includes the following areas of application, among others:
1. Applications for
Locate
the nearest bank branch or ATM. These applications evaluate the users' GPS data and additional information (distance, directional arrows, properties of the branch) is shown through camera recordings and the display of the device and the user is navigated to the destination. In the real estate sector, several financial service providers have already introduced AR apps that allow access to GPS data and the corresponding database for
Real estate sales
View detailed information on recent sales, equipment, and market price of the home and the surrounding area. 3. There are also applications that deal with the topic
account management
and
Payment transactions
deal with. For example, customers can use an AR app to scan their bank cards or credit cards and access detailed account information on their smartphone. The user can carry out transactions and plan payments with an interactive 3D AR interface.
None of the named currently used areas of application reveal any groundbreaking potential. Rather, the question should be asked why such applications are needed at all when there are often more easily understandable and usable solutions on the market. A look outside the box to other industries reveals new potential uses that can bring real added value and new experiences for the bank and / or customers.
For example in Real estate finance area AR or MR can be used, similar to the IKEA AR app, to virtually plan or furnish a house / apartment. A corresponding property can be presented to the customer in a more attractive way, from which both brokers and real estate financiers, especially in combination with the direct brokerage of attractive financing offers, can benefit.
In addition, entire properties can also be virtualized and thus give a first impression of the property before viewing. Consultations can also be revolutionized with AR / MR. "
A virtually connected consultant can go through and process (contract) documents with a customer. Mixed reality glasses can also be used in back office workstations by fading in additional virtual monitors, which means that the image area can be expanded considerably and flexibly adjusted at the same time.
The real added value of the technology lies in conveying new experiences that can positively influence the experience for customers and employees of a bank and increase the likelihood of purchase or productivity. Companies from all industries work hard to increase customer satisfaction and provide a unique customer experience. Many financial institutions are concerned that they will not be able to provide the level of service that their customers expect. Therefore, AR / MR can be a factor in meeting these customer expectations and can have both a sales-increasing and a cost-cutting effect.
VR / AR experiments in-house and with 50 colleagues
However, it should be noted that the technology is currently still in its infancy. For example, smartphones usually have a small screen and must also be held in the hand, which makes this solution impractical for efficient operation.
Current mixed reality glasses are still expensive (MS Hololens from € 3,500; Magic Leap One from € 2,000), often heavy and uncomfortable and also usually have a very limited field of vision. In addition, the control with the mixed reality glasses is currently often very clumsy and not very intuitive. "
These properties were frequently criticized during zeb experiments with around 50 colleagues and experts from the financial industry. However, these zeb experiments also revealed great potential. In principle, the experience with the mixed reality glasses and AR applications for the smartphone was rated positively and the showcases relating to property inspection, remote assistant and account management were also discussed positively. In general, solutions for mixed reality glasses promise greater potential for realizing profound and value-generating use cases than AR applications for smartphones.
Authors: Becher / Weißer / Dorsch, zeb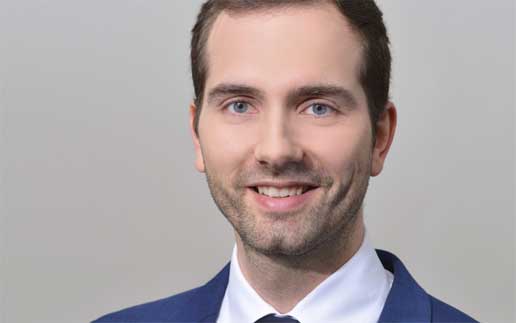 Wolfgang Becher
, Senior Manager, Focus on Strategy & Organization, zeb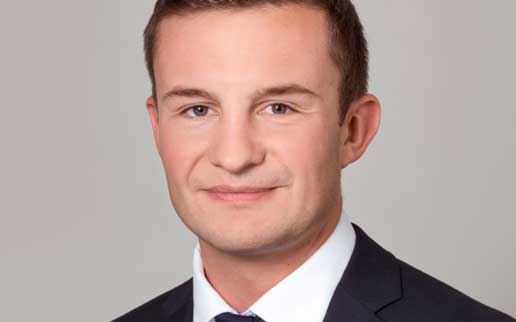 Daniel Weisser
, Consultant, focus on IT consulting, zeb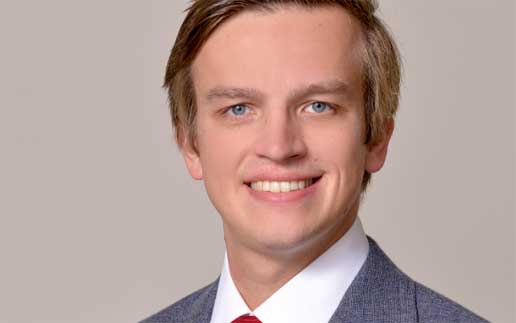 Tim-Patrick Dorsch
, Consultant, focus on IT consulting, zeb
Conclusion - Up-and-coming technology to increase the feel in customer business for innovative first movers
Augmented Reality / Mixed Reality is no longer science fiction. With a forecast market size of 198 billion U.S. Dollar in 2025, technology will become a relevant factor in sectors such as gaming, entertainment, marketing and healthcare in the near future.
We are currently only at the beginning of development and the future potential of the technology is already very promising. As with any innovation, there are advantages and challenges involved in implementing AR / MR solutions. When investing in applications, care should be taken to establish them in a secure environment in which they can develop a new experience for users with new functionalities and new forms of interaction without causing major breaks in the structure of the actual transaction. These experiences can sometimes be a basis for increasing customer loyalty and repetitive interactions with the customer. With further maturity, the technology offers the medium-term opportunity to bring the physical and digital world together and thus also to gain deeper insight and access to its customers.
In the financial sector, AR / MR will also deliver added value in the future. Even if current use cases in the financial sector are largely not yet fully developed, AR / MR represents an opportunity for the "disembodied" product world of the financial sector to directly emotionalize their range of services. "
AR and MR offer the opportunity to meet the increasing customer expectations for new and eventful forms of interaction and will therefore leave the "nerd corner" in the near future. Beakers / Weisser / Dorsch, zeb
You can find this article on the Internet on the website:
https://itfm.link/94065

(
12
Votes, average:
4,50
of a maximum of 5)
Loading ...
Interesting too