Border guards are federal employees
Navigation and service content
Type: Announcement, date: 11/01/2018
Ten years of joint center for Polish-German police and customs cooperation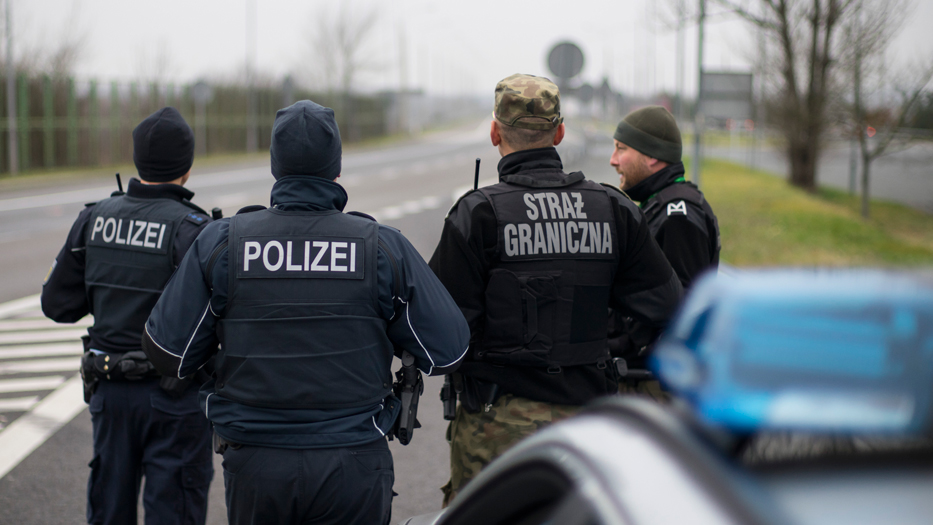 Source: BMI
The Joint Center for German-Polish Police and Customs Cooperation in Swiecko celebrates its tenth anniversary today. To this end, numerous representatives of the authorities and ministries involved visited the office on the German-Polish border.
Together they looked back on what had been achieved so far. Particularly deserving employees of the Joint Center were awarded plaques by the President of the Berlin Federal Police Directorate, Thomas Striethörster, and a representative of the Polish Lubusz Voivodeship.
Much praise and recognition
Parliamentary State Secretary Dr. Günter Krings took part. In his address he praised the central role of the Joint Center in police and customs cooperation in the border region:
itemsCollaboration across borders
learn more: cooperation across borders ...
Federal Interior Minister Thomas de Maizière also sent greetings on the occasion of the anniversary:
Proven cooperation in the common center
In the joint center in Swiecko, a total of 43 German and 23 Polish police officers and customs officers work together around the clock, seven days a week. On the German side, in addition to the federal police and customs, the state police of Brandenburg, Saxony and Mecklenburg-Western Pomerania are represented.
43 German police officers and customs officers

23 Polish police officers and customs officers

Working together 24/7
The main purpose of the center is to exchange information between the authorities involved. In addition, they develop joint situation reports. Cross-border assignments are also jointly prepared and coordinated.