Can China liberate Africa
Study: China relies on secret loan agreements
Since the 2000s, China has been lending more and more large amounts of money, primarily to developing and emerging countries around the world. The main focus of lending is on countries, China's New Silk Road - or in English Belt and Road Initiative - Support, a large-scale infrastructure project that connects China via multiple economic corridors with more than 60 countries in Asia, Europe and Africa. The People's Republic is partially financing a network of new ports, railway lines, roads and industrial parks.
"Through the Belt and Road Initiative China has become the largest public creditor for developing countries, "says Christoph Trebesch from the Kiel Institute for the World Economy (IfW). Together with other researchers, he has examined loan conditions of Chinese development banks with third countries Skillfully using bargaining power to your advantage, "said Trebesch in an IfW press release.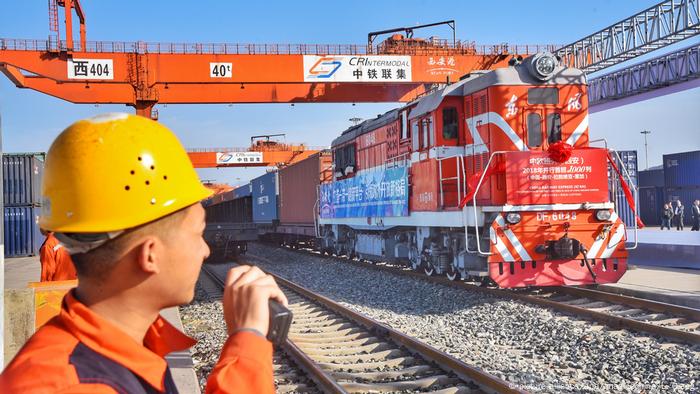 A Chinese train at a port in Lithuania
Loan agreements with other countries usually remain under lock and key. Together with several US research institutions, the IfW in Kiel succeeded in obtaining 100 actually secret loan agreements between China and 24 developing countries with a volume of 36.6 billion dollars.
"Unusually extensive confidentiality clauses"
The researchers compared the Chinese loan agreements with 142 publicly available agreements from other major creditor countries and found several unusual features. According to the results of the investigation, China's contracts contain "unusually far-reaching confidentiality clauses," and sometimes even the existence of the loans themselves is secret. It is also noticeable that contracts have contained increasingly strict confidentiality clauses over time. Since 2014, a confidentiality clause can be found in each of the contracts examined. The researchers criticize the fact that this means that the contracts are "non-transparent" for taxpayers who ultimately have to pay for the repayment.
According to the experts, the contracts also give Chinese state banks priority over other creditors. In most cases, the debtors are therefore prohibited from restructuring their debts with other creditors. Last but not least, many contracts give China "a lot of leeway to terminate loans or to accelerate repayment if it does not agree with a borrower's policy" - for example if diplomatic relations are severed.
Many of the contracts evaluated also contained so-called "No Paris Club clauses". The Paris Club is a body that tries to cancel their debts for countries in financial difficulties. However, under the "No Paris Club Clause", China obliges borrowers not to pay heed to Chinese debts.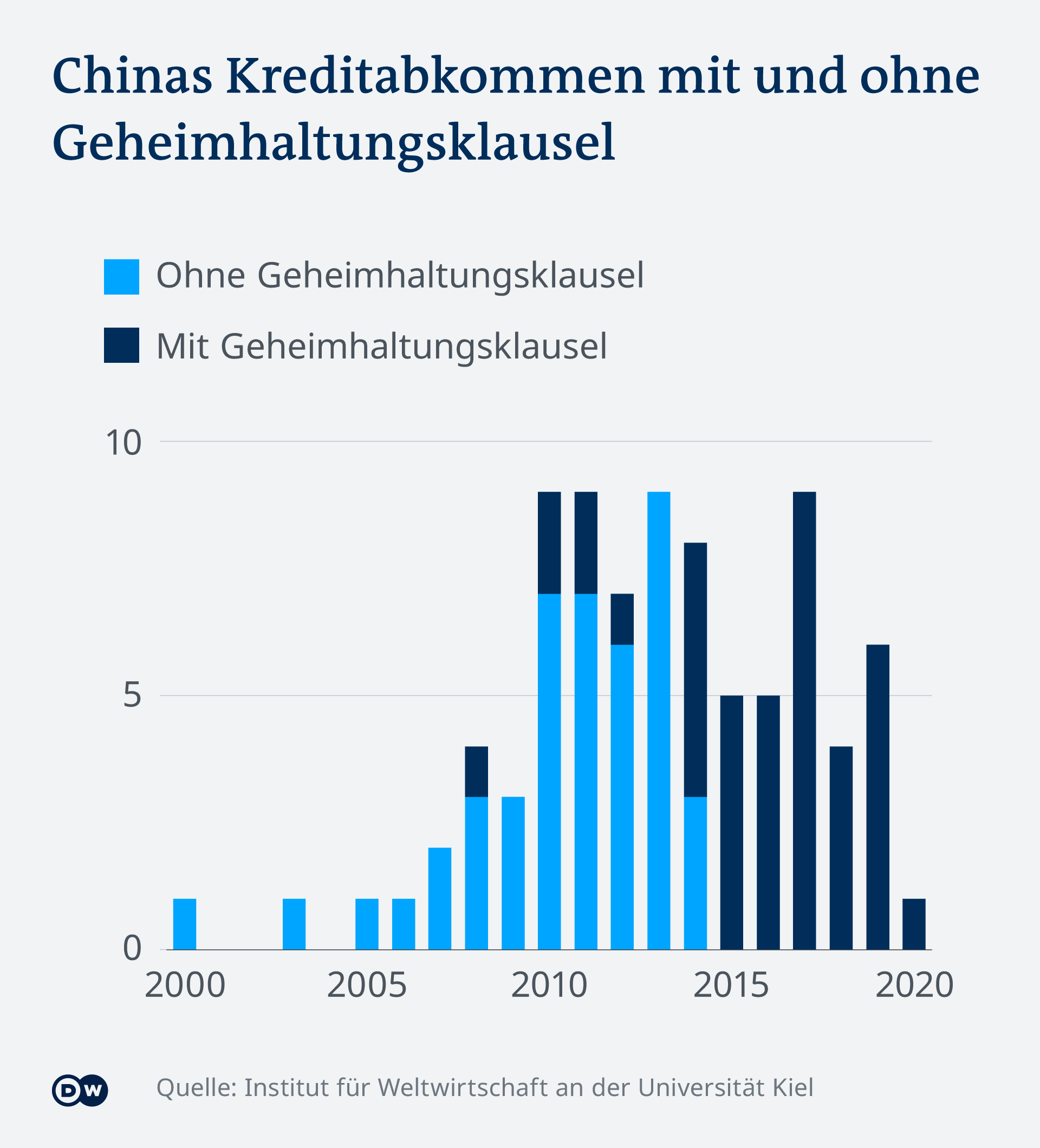 Discussion about the Chinese debt trap
The research team was given access to the contracts through government websites of the debtor countries. According to the results of the study, the credit conditions made it more difficult for countries that are now in financial distress due to the corona pandemic to "get their debt situation under control," according to the authors.
Economists and Asian researchers have been arguing for a long time that China is increasingly trying to drive developing and emerging countries into a kind of debt trap - in other words, to make them heavily dependent on themselves through loans and thus to secure easier access to large projects such as ports and roads.
However, this thesis is not shared by all researchers. One of the leading experts on China-Africa relations, Deborah Brautigäm of Johns Hopkins University, calls the debt trap a "myth." Her research has shown that Chinese banks are ready to restructure the terms of existing loans. Beijing also has - as is often the case claims - never an asset of a country confiscated, so the researcher in an article for The Atlantic.
nm / hb (afp, Kiel Institute for the World Economy)